Usain Bolt reportedly lost millions of dollars because of his investment in Jamaican firm SSL
0

The firm is under investigation by the Financial Services Commission, the country's securities and pensions regulator.
Usain Bolt, the legendary Jamaican sprinter, was allegedly involved in a massive fraud on employees that led to the theft of more than $1.2 billion from Stocks and Securities Limited (SSL). Bolt had millions invested with SSL, his manager Nugent Walker told Jamaican newspaper The Gleaner. Stocks and Securities Limited (SSL) is a wealth management and brokerage company. According to its website, it has its main office in Kingston, Jamaica and provides services including private wealth management.
Usain Bolt is a legendary retired sprinter who holds the world record for the 100 metres (along with several others) of 9.58 seconds. He has won eight Olympic gold medals, produced original music and, according to his website, has a foundation of the same name that supports children. Bolt's net worth is estimated at $31 million. He has major marketing contracts with several brands including Puma and also owns the Tracks & Records restaurant chain. Bolt is apparently embroiled in a massive fraud scandal.
SSL acknowledged the fraud in a statement, saying it had "become aware of fraudulent activity by a former employee of the company" and alerted authorities, according to the Jamaica Observer. "To ensure this, we have taken measures to secure these assets and have strengthened internal protocols to detect suspicious activity as soon as possible." The outlet also said the fraud was believed to have involved more than 30 people and $1.2 billion, and that Bolt's investment was slightly less than $10 million. Another Jamaican government regulator involved in the investigation said this week that transactions of a suspicious nature had been going on for more than 10 years.
"We understand that clients are anxiously awaiting further information and we assure you that we are closely monitoring this matter through all necessary steps and will advise our clients of the resolution as soon as this information becomes available," the SSL website states.
Source, photo: enterpreneur.com, photobank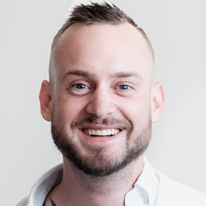 WAS THIS ARTICLE HELPFUL?
Support us to keep up the good work and to provide you even better content. Your donations will be used to help students get access to quality content for free and pay our contributors' salaries, who work hard to create this website content! Thank you for all your support!