Nokia AVA software selected to support Orange and ACUD for building smart capital city in Egypt
0

08 March 2023, Cairo, Egypt – Nokia today announced that its innovative OSS/BSS software solutions have been selected by Orange and the Administrative Capital for Urban Development (ACUD) company owned by the Egyptian government to deliver a wide range of retail and wholesale services for the New Administrative Capital city. Nokia AVA products, including its operations and monetization software, will be used by the Administrative Capital for Urban Development of Egypt (ACUD) to enable customers to order, activate and pay for utilities and data center services.
Deployment of Nokia's innovative software solutions is part of the Service Provider-as-a-Partner (SPaaP) collaboration with Orange Egypt and Orange Business Services. The deployment is expected to be completed by the beginning of 2023. Nokia AVA software will provide "Intelligence Everywhere" to help ACUD deliver new and innovative Internet of Things (IoT) use cases to residential and enterprise users.
ACUD is a new smart city being developed about 60 km outside Cairo. The city is envisioned to reach up to seven million inhabitants in the next 10 years. It will have around 2.5 million IoT devices and the largest certified tiered data center in Africa. Egypt's New Administrative Capital will allow the users to benefit from an end-to-end online cycle for procuring, activating and payment for utilities, internet and data center services for enterprise subscribers.
The solution includes Nokia Converged Charging, Mediation and Digital Operations software. AVA software solution will help ACUD efficiently manage data center services to enterprises, IoT services, and wholesale connectivity for residential and enterprise users.
Nokia's software is complemented by Cerillion's BSS product suite, which provides an open and standards-based solution coupled with its highly experienced delivery team for this complex retail and wholesale solution.
Khaled Abbas, Chairman and Managing Director of ACUD, said: "Our vision is to build a smart city for a smarter future in the new capital. We wanted reliable technology partners to build the city's digital infrastructure that will have far-reaching positive impact on our people's lives. So, our clear choice was the global technology leaders, Orange and Nokia for this mega project."
Hesham Mahran, Chief Business Officer – Orange Egypt, said: "We are honored to be part of Egypt 2030 vision, building and operating a state-of-the-art fully secured data center that serves ACUD smart city services, building on Orange's worldwide expertise as a master systems integrator and worldwide best practices for similar projects. Nokia is our longstanding partner, and its best-in-class software solutions will allow us to efficiently deliver exceptional services helping ACUD's vision in building a smart sustainable city."
Hani Adel, Head of Customer Business Team for Orange MENA at Nokia, said: "This project with ACUD and Orange is an opportunity to build digital infrastructure for a smarter future for Cairo. We are working in close collaboration with Cerillion and Orange to deliver a solution to ACUD in line with its unique requirements, and are confident that ACUD will be able to provide a world-class solution for its users with market-leading IoT use cases."
Louis Hall, CEO, Cerillion, said: "Building a new smart city from the ground up provides the opportunity to future proof its infrastructure and services for many years to come, using the latest digital BSS/OSS solutions. This is another great example of how our products can be configured to support an enormous range and diversity of services and we are delighted to be working with Nokia on this exciting and revolutionary project."
Resources and additional information
Web page: Nokia Converged Charging
Web page: Nokia Digital Operations software
Web page: Nokia Mediation
About Nokia
At Nokia, we create technology that helps the world act together.
As a B2B technology innovation leader, we are pioneering networks that sense, think and act by leveraging our work across mobile, fixed and cloud networks. In addition, we create value with intellectual property and long-term research, led by the award-winning Nokia Bell Labs.
Service providers, enterprises and partners worldwide trust Nokia to deliver secure, reliable and sustainable networks today – and work with us to create the digital services and applications of the future.
About Cerillion plc
Founded in 1999, Cerillion (AIM: CER) is a leading provider of billing, charging and customer management systems delivering its solutions across a broad range of industries including the telecommunications, finance and utilities sectors. The Company has a global customer base, with c. 80 customer installations across c. 45 countries and customers include Liberty Global, KDDI and Proximus. For more information visit: www.cerillion.com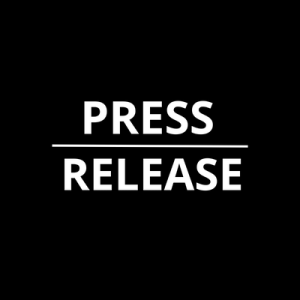 WAS THIS ARTICLE HELPFUL?
Support us to keep up the good work and to provide you even better content. Your donations will be used to help students get access to quality content for free and pay our contributors' salaries, who work hard to create this website content! Thank you for all your support!