Quantexa Acquires Aylien an Award-Winning Provider of AI-Based Risk & Market Intelligence Solutions
0

Deal combines Aylien's advanced AI and Natural Language Processing (NLP) and Quantexa's Decision Intelligence Platform to boost customers' ability to unify the world of structured and unstructured data to augment and automate decision making
Acquisition accelerates Quantexa's growth opportunity in *$230bn Decision Intelligence space and sees Quantexa enter the $11bn text analytics market
Quantexa, a global leader in Decision Intelligence (DI) solutions for the public and private sectors, announced today that it has acquired Aylien, a Dublin-based leader in natural language processing (NLP) and advanced AI to empower its customers to collect, analyze, and understand unstructured text data. **According to Gartner®, "end-users report unstructured data within their organizations is growing more than 30% year-over-year."
Marking Quantexa's first acquisition since the company raised $153 million in its Series D funding in late 2021 from Warburg Pincus and a group of blue-chip investors, this combination will see the company enter the $11bn text analytics market. The move accelerates the next phase of Quantexa's business growth strategy to provide enhanced value to existing customers and create offerings for adjacent markets in the $230bn Decision Intelligence space.
Founded in 2012, Aylien's solutions include a News API for building intelligent applications with aggregated multi-lingual content from over 80,000 trusted sources across the web, traditional media, and licensed news outlets. Aylien also provides an application for analysts to proactively identify, investigate, and monitor news data to assess critical business risks and opportunities.
Aylien's innovative offerings in market insights and risk management immediately expand the portfolio of solutions Quantexa can offer in multiple industries. The joint offerings will empower customers to create real-time and reliable streams of actionable insights across risk and compliance practices and identify new opportunities for growth. Customers will be able to stay one step ahead of potential risks with the ability to proactively monitor their entire risk landscape across ESG, third-parties, reputational issues, and operations beyond compliance and controls.
With the acquisition completed, Quantexa plans on increasing R&D investments in the AI and NLP space. Quantexa will build on the success of Aylien's advanced state-of-the-art deep learning-based NLP research program based in Dublin, Ireland, that currently boasts 30-plus team members and four world-class university partnerships. Today, the team supports over 40 enterprise customers and has produced research cited in over 700 academic publications.
"We are thrilled to welcome the Aylien team into the Quantexa organization following an extensive process run by our Corporate Development team," said Quantexa CEO, Vishal Marria. "Aylien is a first-class organization with an impressive team that continues to push the boundaries of what is possible in NLP. Their unique approach and commitment to combining research and commercial software development has allowed Aylien to deliver significant value to their customers using AI to extract intelligence for critical decision making. Our organizations are strongly aligned when it comes to how we build our solutions and our cultural values."
"For over a decade we have helped our customers become more efficient and resilient by using our cutting-edge AI to allow them to put their data in context and make confident decisions," said Parsa Ghaffari, Aylien CEO. "In the last few months, we have worked closely with Quantexa's leadership team and have seen first-hand how closely our cultures and R&D efforts align. Quantexa is experiencing remarkable growth and I am confident that they will leverage Aylien's offerings and bring their benefits to new solutions and customers. We are excited about the expanding opportunities we will have as part of the Quantexa team."
*Total addressable market (TAM) estimate is based on Quantexa proprietary research with data from sources including IDC, Chartis, GreySpark (GS), Allied Market Research, and Inkwood Research.
**Gartner Magic Quadrant for Distributed File Systems and Object Storage, Published 19 October 22.
About Quantexa
Quantexa is a global data and analytics software company pioneering Contextual Decision Intelligence that empowers organizations to make trusted operational decisions by making data meaningful. Using the latest advancements in big data and AI, Quantexa's platform uncovers hidden risk and new opportunities by providing a contextual, connected view of internal and external data in a single place. It solves major challenges across data management, KYC, customer intelligence, financial crime, risk, fraud, and security, throughout the customer lifecycle.
The Quantexa Decision Intelligence Platform enhances operational performance with over 90% more accuracy and 60 times faster analytical model resolution than traditional approaches. Founded in 2016, Quantexa now has more than 600 employees and thousands of users working with billions of transactions and data points across the world. The company has offices in London, New York, Boston, Toronto, Malaga, Brussels, Amsterdam, Luxemburg, Singapore, Melbourne, Sydney, and the UAE. For more information, contact Quantexa here or follow us on LinkedIn.
Media Enquiries 
C: Stephanie Crisp, Associate Director and Media Strategist, Fight or Flight
E: Quantexa@fightflight.co.uk
C: Adam Jaffe, SVP of Corporate Marketing
T: +1 609 502 6889
E: adamjaffe@quantexa.com
– or –
RapidResponse@quantexa.com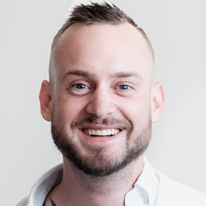 WAS THIS ARTICLE HELPFUL?
Support us to keep up the good work and to provide you even better content. Your donations will be used to help students get access to quality content for free and pay our contributors' salaries, who work hard to create this website content! Thank you for all your support!