Elon Musk limited the use of Starlink in Ukraine
0

SpaceX said the service has been used by the Ukrainian military to operate drones, although it was "never intended to be weaponised".
Elon Musk has told Ukraine that it can no longer use its internet satellites to control drones. He accused the Ukrainians of using the service in a way that was an unintended part of any agreement. The billionaire and CEO of SpaceX's Starlink satellites has provided Ukraine with internet service since February 2022, when Russian troops swooped on the neighbouring country in a brutal invasion.
But SpaceX president Gwynne Shotwell said at Wednesday's event that the service, which is used by the Ukrainian military to control drones, was "never intended to be used as a weapon". SpaceX has connected Ukraine to its satellite internet network, allowing online access without the need for fibre-optic cables. Musk also said the Russian cyberattacks were aimed at Starlink's internet systems themselves. The satellites were meant to provide internet connectivity to people in need. .
He added in a Twitter post, "However, we do not allow Starlink to be used for remote drone strikes. This is doomed if you don't split up".
Nicholas Weaver, a lecturer in computer science at the University of California, Berkeley, has previously warned that the Ukrainian military's use of Starlink satellites to assist in drone strikes could make them more likely to be targeted.
Ukrainian drones have also been modified with thermal cameras to identify Russian tanks at night and are equipped with anti-tank grenades. One Aerorozvidka commander said: "If we use a drone with thermal imaging at night, the drone has to link up with the gunner via Starlink to create a target acquisition."
Source: insider.com, photobank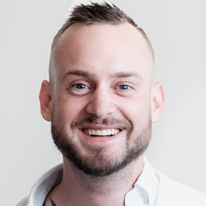 WAS THIS ARTICLE HELPFUL?
Support us to keep up the good work and to provide you even better content. Your donations will be used to help students get access to quality content for free and pay our contributors' salaries, who work hard to create this website content! Thank you for all your support!